About Northeast Iowa Community College
24,000
registrants in training, workforce development and continuing education courses
$3.8 million
annual revenue
Hundreds
of course options
Interviewed in this story:

Kristi Flack

Director of Operations, NICC Business and Community Solutions
What was the deciding factor in the decision to purchase Lumens?

"The most significant reason was online registration. Colleague did not offer that capability. Lumens allows students to register any time of day. This opened staff time immensely. We saw an immediate shift to 34% self-registration online. We have a large WD program, both customized and contract training. We needed a contract training module. We were able to build out our training program and put everything into one system. This was HUGE. It allowed us to monitor and grow that business. Prior to Lumens, we did not have a good system to retrieve data. It was cumbersome. We wanted to customize and run reports. With Lumens, we are able to easily create a benchmark system to track revenue and enrollment that was far better than Colleague."
What is one Lumens feature you cannot live without?
"There just isn't one, there are many. We have a large district with two main campuses that are two hours apart and five centers in the community. When we were using Colleague, we had to log into the network to get into the system. Being internet-based with Lumens allows us to manage our classes just by having access to the internet. We have instant access to all our class information, students' profiles, etc. And we are no longer required to log into the network. This makes everything easy and accessible without complication.
We also could not live without Lumens reporting. The customize reports are easy to run without a programmer. We can get a broad view of our
program and drill into specifics to do target marketing."
"
Modern Campus customer service and technical support are fantastic. Reliable and accessible. We don't have to hire anyone internally to manage our system on the tech side. This is huge.
Kristi FlackDirector of Operations
Do you have an ERP system within your program?
"No, we operate separately. We have internal processes to manage the two programs. We do a manual transcription if a non-credit student moves to credit.
We have an integration with BrightSpace and Lumens. This was a custom integration we developed jointly with Modern Campius. With this integration, we are able to offer a lot more classes and have eliminated a long process. We plan to look at an integration with SalesForce and Lumens soon."
Describe your experience in working with Modern Campus.
"Always very helpful. Always very responsive. When we call or submit a tracker, within a day or two it's resolved. Communication is excellent. Developers are extremely accessible and helpful. Upper management is willing to schedule one-on-ones to discuss needs. Follow up and delivery on commitments is outstanding. I can't say enough good things about Modern Campus. The company is customer centric. Our Iowa Lumens User Group brings requests often to Modern Campus. Customer input is open and encouraged. It is wonderful to have input to changes and improvements that benefit all customers."
Would you recommend Lumens to your colleagues?
"Absolutely. There used to be just three programs using Lumens in Iowa. Now, several colleges are moving to it. I continually
recommend programs to have a look at Lumens. NICC offers support to Iowa program administrators to help support the change. If we
are all using the same system, it is easier to collect data. I am a huge proponent."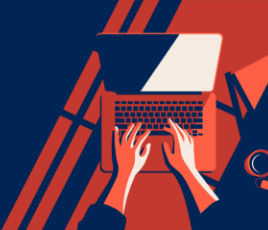 Tackle your biggest challenges
We're looking to topple the ivory tower.
Do you want to see how? Let's talk.
About Modern Campus
Modern Campus is obsessed with empowering its 1,200+ higher education customers to thrive when radical transformation is required to respond to lower student enrollments and revenue, rising costs, crushing student debt and even school closures.
Powered by Omni CMS, DIGARC, Presence and Destiny One, the Modern Campus modern learner engagement platform enables innovative institutions to create a "learner to earner" lifecycle that engages modern learners for life.
Delivering massive personalization, AI-driven recommendations and a modern e-commerce engine, Modern Campus creates a student-first digital experience and removes silos across campus. Presidents and provosts, marketing and IT teams, admissions, registrars, student affairs and CE divisions can partner to attract, enroll, empower, retain, credential and re-engage students with pathways for lifelong learning.
Learn how Modern Campus is leading the modern learner engagement movement at moderncampus.com and follow us on LinkedIn.