"
Don't wait to make the switch. Today with Acalog, we have a great catalog management system and have cut our production time in half. We get to use our catalog as a student engagement tool and best of all... it is updated in real-time and virtually error-free. It's an essential system we have on campus and the amazing customer service team is the best—they treat you like family.
Erica StrouthStudent Success/Registrar Assistant, Southeast Technical College
Erica Strouth
Student Success/Registrar Assistant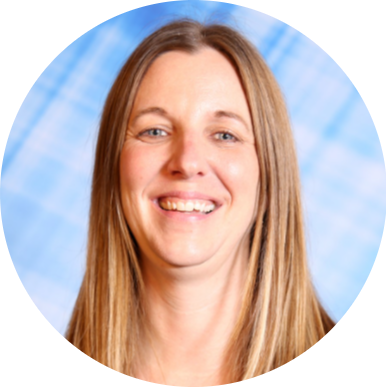 www.southeasttech.edu
Catalog: https://catalog.southeasttech.edu/
2,300 students
423 employees
70+ pathways (associates degree, diplomas, certificates, apprenticeships, non-degree courses)
2-year public technical college
'Before Acalog it seemed like we had a never-ending production cycle, multiple people were always working on it, we were constantly chasing papers, printing costs were high, we had lots of wasted paper catalogs, and once we finally printed the catalog it would be obsolete." said Erica Strouth, Student Success/Registrar Assistant.
"It was so much work year-to-year to publish the catalog that we knew we had to do something different — it just wasn't working." said Strouth.
While investigating into different catalog management systems, Strouth and her team deliberately looked for a system that was affordable, and had the functionality, administrative features and student engagement capabilities that they were looking for. There were so many things that Acalog had that the other competitors did not. Acalog has a best-in-class, interactive catalog management software that also allows users to connect campus systems and websites directly into the catalog.
With Acalog, the new and improved Southeast Technical College course catalog was up and functioning in no time.
"Implementation was fabulous—there was literally zero impact for our IT team," said Strouth. "I never felt like we were out of the loop, and that the collaboration continues even today. The Acalog customer service team works right alongside us. They have an incredible support response time, and always go out of their way to help with any questions. And the best thing, is they are always open to trying all of the out-of-the-box ideas that we have."
Just as beneficial, using Acalog cut catalog production time in half, allowing staff to focus on more high-value work.
"Before, we did everything manually," said Strouth. Now with having Acalog, Southeast Tech is also using it to manage some unrelated processes. Currently, they are creating reports out of Acalog, and their IT department runs an automated script that imports into the SIS system to update course descriptions and course names. They are also contemplating storing all book information for courses in Acalog, which would then be used to create reports for faculty.
"Acalog does so much more for us than just using it as an online catalog. It's great that we can create little work-arounds so we can use the Acalog system for other tasks and responsibilities needed," said Strouth.
Switching to Acalog helps Southeast Technical College:
Integrate seamlessly and maintain brand consistency between the catalog and website.
Innovate with flexible catalog management features that allow the school to be creative catalog production.
Stay current with higher ed trends and catalog updates through access to free workshops, training sessions, Acalog University and the Evolve conference.
Publish global edits that populate everywhere instead of tracking down specific content on specific pages.
Finally, Southeast Technical College has pushed Acalog to the limits as a student engagement tool.
"We are always trying to improve our user experience and make it the best we can," said Strouth. "We want to make it as easy as possible to navigate and provide the information they are looking for. We include things such as tuition and fees, course and program outcomes, course scheduling and bookstore information. We also include pictures throughout our catalog to make it a more fun and engaging experience when navigating through our catalog. One of our goals is to have as much information in one place for users, so they don't have to go to multiple places to find the information they are looking for. "
Results
Cuts production time in half and eliminates paperwork and forms.
Reduces costs by printing a paper catalog.
Frees up valuable staff time for more pressing duties.
Performs as an essential campus software system, often expanding beyond the scope of catalog work to complete needed tasks.
Serves as a comprehensive student engagement tool.
Conclusion
Having best-in-class course catalog software has been a valuable tool for Southeast Tech. "It has not only made a positive impact on our curriculum/catalog process but also has had a huge impact campus-wide for students, faculty, administration, and staff." said Strouth. "Acalog really is an all-in-one solution for our course catalog needs and so much more."
About Modern Campus
Modern Campus

is obsessed with empowering its nearly 2,000 higher education customers to thrive when radical transformation is required to respond to lower student enrollments and revenue, rising costs, crushing student debt, and administrative complexity.
The

Modern Campus engagement platform

powers solutions for non-traditional student management, web content management, catalog and curriculum management, student engagement and development, conversational text messaging, career pathways, and campus maps and virtual tours. The result: innovative institutions can create a learner-to-earner lifecycle that engages modern learners for life, while providing modern administrators with the tools needed to streamline workflows and drive high efficiency.
Learn how Modern Campus is leading the modern learner engagement movement at

moderncampus.com

and follow us on LinkedIn.