About

UC Berkeley Extension
"

We were able to decommission at least a hundred different applications, shadow systems and processes as Extension moved fully onto Destiny One.

Robin Sease
The Challenge
Outdated Software; Outdated Student Experience
Like many colleges and universities, UC Berkeley Extension (UCBX) ran their continuing and non-credit education with a significantly customized environment. While it may have suited their purposes decades ago—when it was first developed—it didn't keep up with the needs of modern learners.
"Our ancient system was a transactional system so each time a student enrolled they created a new entry in the system," Sease said. "They didn't really have an account, they just provided whatever information about themselves that they wanted to in order to register for the offering."
Sease added that the outdated system created significant manual work for employees as well.
"There was no transcript compilation either, so if a student asked for a transcript the staff had to find all of the student's entries—which were potentially under different names, different addresses—and manually create a transcript."
Customization Creates Complexity
What's more, since the system the division was using was so customized—with elements that were coded in-house to address specific purposes—it was difficult to maintain and UCBX had no support.
Ultimately, when staff members eventually left the university, it created a major technology challenge.
"We had three people retire or announce their retirements," Sease said. "That meant that there were custom systems that we no longer had any sort of support for."
Delayed Faculty Payments
Finally, UCBX struggled significantly with faculty payments—stemming from the fact that their system was not designed to serve the needs of modern continuing, professional and online education.
"We had so many disparate ways in which the instructors were paid based on instruction method," Sease said.
The Solution & Result
After adopting Modern Campus Destiny One, UCBX experienced immediate and significant benefits, ranging from simplifying their technological infrastructure to improving student engagement, increasing efficiency and even growing their business.
Efficient and Modern Student Engagement
UCBX noticed an immediate improvement in student engagement through Destiny One's Student Portal, which gives learners control over their administrative experience.
"
With the Student Portal, we significantly improved our student experience and that has made a difference for re-enrollment.
Robin Sease
Additionally, the market-leading eCommerce engine within Destiny One allows students to add courses and programs to their cart and pay with credit cards, mirroring the shopping experience modern consumers get elsewhere.
"My favorite thing is that Destiny One has allowed us to automate a lot of things that we used to do manually or on paper," Sease said. "For example, allowing students to use discounts when enrolling online or enforcing that only certain students can enroll in a class."
Simplified Payroll Management
What's more, adopting Destiny One allowed UCBX to get a handle on instructor management and payroll processes.
"By moving instructor payroll to the new system, they can cut a whole number of processes because now the instructor payroll staff can simply run their reports. They run one that we created specifically for our continuing enrollment courses to pay instructors as soon as all their students have been graded," Sease said. "Now we're no longer at risk of staff missing something, resulting in late payments."
"It's all so transparent now, and you know exactly where things are in the process," Sease added, saying payroll has been consolidated for about 2,500 instructors. "Now when we do payroll, the contracts are generated right out of Destiny One, and we use categories to figure out who needs to be hired for first time instructors. Everybody is paid on a graded basis, but it's much faster for them to get paid. It's improved things immensely."
Sease said Destiny One's simplified payroll has allowed the school to cut back on payroll personnel, adding to the school's savings.
"
Two and a half people were dedicated just to instructor payroll, and now one person can manage that. And it's reduced complaints significantly.
Robin Sease
Expansion Into New Markets
Having established baseline efficiency and operational effectiveness across the division, UCBX has positioned itself for growth. Not only are they retaining and re-enrolling existing students, the divison is leveraging Destiny One's International and Specialty Program Module (ISPM) to grow its international business.
"
We've increased our international business from $1 million to $1.5 million. Our international programs have just exploded.
Robin Sease
Sease attributes much of Berkeley Extension's success in international markets to the module, describing a strong digital presence and seamless integration with other campus programs.
"I can't say enough about how that whole realm has become available to us because of online applications, but also because of integration with campus programs. We now have an integration between the two systems," Sease said. "Everything is more fluid and more efficient."
How a large public university's Continuing Education team is transforming Continuing Education's role at the institution

The University of Minnesota consolidated all non-credit and continuing education offerings into Modern Campus Destiny One to save money and improve student engagement

How one land-grant research university revolutionized the way non-credit operates by realizing new operational efficiencies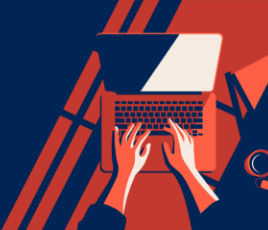 Tackle your biggest challenges
We're looking to topple the ivory tower.
Do you want to see how? Let's talk.
About Modern Campus
Modern Campus

is obsessed with empowering its nearly 2,000 higher education customers to thrive when radical transformation is required to respond to lower student enrollments and revenue, rising costs, crushing student debt, and administrative complexity.
The

Modern Campus engagement platform

powers solutions for non-traditional student management, web content management, catalog and curriculum management, student engagement and development, conversational text messaging, career pathways, and campus maps and virtual tours. The result: innovative institutions can create a learner-to-earner lifecycle that engages modern learners for life, while providing modern administrators with the tools needed to streamline workflows and drive high efficiency.
Learn how Modern Campus is leading the modern learner engagement movement at

moderncampus.com

and follow us on LinkedIn.