About The University of Wisconsin-Stout
72
academic degree programs
15%
average annual financial rate of return
"

Curriculog enhances the quality and timeliness of our curriculum approval and implementation processes. Stakeholders across campus have access to proposals in one location as they route for approval, providing transparency, opportunities for continuous feedback, and consistency throughout the process.

Amanda Barnett
The Challenge
UW-Stout has been using Curriculog since 2015. Prior to that, the paper review process for curriculum proposals was time- and workload-intensive, complicated to track and took longer to reach approval.
Another challenge involved course impact summaries. When a course changed, consulting with the other programs created barriers and confusion.
"
Before Curriculog, the curriculum data manager was making phone calls and sending emails to move curriculum through the approval process. Things could get lost in the process and stakeholders were left wondering, 'Where is this at in the process? Who has the proposal? Do they have the most up-to-date version?', leading to more questions and extra work for all involved.
Amanda Barnett
The Solution
Curriculog streamlines the approval process by allowing campus stakeholders to know where a proposal is within the cycle at any given moment. It increases transparency, accountability, communication and collaboration. It supports real-time edits in curriculum committees so that the curriculum is constantly being improved and available in one location. This is critical given that UW Stout routes more than 200 curriculum proposals each academic year.

Curriculog also increases efficiency since the curriculum review process is automated and information is organized logically within the system. And it reduces the amount of time staff has to devote to process and workflow. Implementing Curriculog resulted in a 20-30% time savings!

"

Curriculog allows us to be more effective in the types of curriculum we propose and modify. Our time is spent collaboratively, all hands on deck, working from a single document and knowing where the proposal is at each step along the approval process.

Kristine Meshak

The University of Wisconsin—Stout's Favorite Features
Customized

Proposals &

Agendas

Shareable

L

inks

Track Proposal Process

Personalize

proposals and create agendas based on your instition's unique needs.

Communicate and share curriculum with ease.

Promote transparency, accuracy, and timeliness of approval processes.

Learn more

Learn more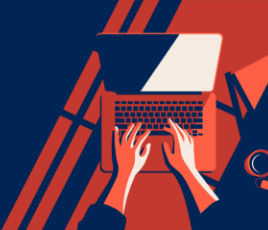 Tackle your biggest challenges
We're looking to topple the ivory tower.
Do you want to see how? Let's talk.
About Modern Campus
Modern Campus

is obsessed with empowering its nearly 2,000 higher education customers to thrive when radical transformation is required to respond to lower student enrollments and revenue, rising costs, crushing student debt, and administrative complexity.
The

Modern Campus engagement platform

powers solutions for non-traditional student management, web content management, catalog and curriculum management, student engagement and development, conversational text messaging, career pathways, and campus maps and virtual tours. The result: innovative institutions can create a learner-to-earner lifecycle that engages modern learners for life, while providing modern administrators with the tools needed to streamline workflows and drive high efficiency.
Learn how Modern Campus is leading the modern learner engagement movement at

moderncampus.com

and follow us on LinkedIn.