About Virginia Tech
37,000+
undergraduate, graduate & professional students
20,000+
non-credit learners registered through Modern Campus Destiny One annually
250+
non-credit courses, conferences & workshops
"

Destiny One's archived database has revolutionized the way Continuing and Professional Education operates and improved operational efficiency.

Travis Carter
The Challenge
When Travis Carter was hired as Systems Manager of Continuing and Professional Education (CPE) at Virginia Tech in 2017, he was tasked with making the most of Modern Campus Destiny One. CPE had gone live with the non-credit student information system (SIS) a year prior, but much remained to be learned about the system.
Carter believed the unit could be doing more to streamline reporting processes with the platform. While informative, many of the SIS standard reports needed to be more comprehensive to avoid elongated workflows.
The Solution
Virginia Tech CPE streamlined the management of all non-credit offerings, and all non-credit data.

Modern Campus facilitated backend access to all non-credit data—with reports easily customized to suit any non-credit need.

Carter found the unit's answer in Modern Campus Destiny One's archived database. Thanks to universal backend access to non-credit data, fully customized reports can be created to meet any specific need. Wherever very specific information regarding a non-credit program was required, Carter could use the archive database to access any piece of non-credit data shared anywhere in the institution—creating any report he wanted within his own parameters.

"

Thanks to Destiny One, I can now easily make a daily report to send out to the registration team. It's basically a one-stop-shop report that shows every single program, course, conference and everything else they need, with all of the key dates.

Travis Carter

In addition to freeing up staff time, universal data access positions Virginia Tech CPE to clearly report on the unit's performance—which is an infamously difficult task for many non-credit units.

Modern Campus enabled swift program approval and closure capabilities that fast-track non-credit administration.

One of the biggest boosts for CPE's registration and finance teams is how quickly they can breeze through traditionally tedious program administration processes with internal and external partners.

"Now, we're able to close the program and move forward with giving the money back to whatever department or agency that is. There's been a tremendous drop in the time taken; we've nearly cut the time in half," Carter said.

With Modern Campus Destiny one's streamlined program approval and closure processes, the unit is buying back time and resources better spent elsewhere.

"

It's impacting how much that we're able to count towards this fiscal year's revenue. It's going to give us a leg up on next year and so on.

Travis Carter

Virginia Tech's Favorite Features
Conference Manager

Archived Database

Streamlined Program Processing

Grow revenue and strengthen your brand with the only event management software

purpose-built

for higher education.

Gain

backend access to all data and transactions found within

your non-credit registration

system.

Fast-track critical programming workflows with approval processes that automatically notify key stakeholders when input is necessary.

Learn more

Learn more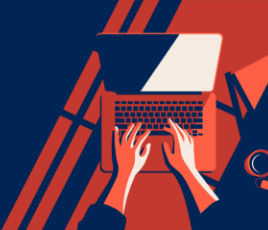 Tackle your biggest challenges
We're looking to topple the ivory tower.
Do you want to see how? Let's talk.
About Modern Campus
Modern Campus is obsessed with empowering its 1,200+ higher education customers to thrive when radical transformation is required to respond to lower student enrollments and revenue, rising costs, crushing student debt and even school closures.
Powered by Omni CMS, DIGARC, Presence and Destiny One, the Modern Campus modern learner engagement platform enables innovative institutions to create a "learner to earner" lifecycle that engages modern learners for life.
Delivering massive personalization, AI-driven recommendations and a modern e-commerce engine, Modern Campus creates a student-first digital experience and removes silos across campus. Presidents and provosts, marketing and IT teams, admissions, registrars, student affairs and CE divisions can partner to attract, enroll, empower, retain, credential and re-engage students with pathways for lifelong learning.
Learn how Modern Campus is leading the modern learner engagement movement at moderncampus.com and follow us on LinkedIn.