About Weber State University
Weber State University is a 4-year public university in Ogden, Utah, with several campuses and education centers, a Center for Continuing Education and a well-rounded online program. The university caters to adult learners who are juggling families and work responsibilities.
8%
out-of-state & international students
250+
degree & certificate programs
8
campuses & learning centers
93%
classes with fewer than 50 students
"
Acalog, Curriculog and Register pass what I call the pajama test: Can students do these tasks from home in their pajamas? When I first started, we had lines going out the doors from the registrar's office to help students with their schedules. With the Modern Campus suite, today's students don't even know where the registrar's office is; the registration system just works.
Dr. Casey BullockUniversity Registrar
Acalog + Curriculog + Register = The Power of Modern Campus
The Modern Campus suite of Acalog, Curriculog and Register empowers the Weber State team to create meaningful student digital experiences that are both simple to execute and easy to understand. For every catalog, curriculum management and registration challenge that frustrated the team, Modern Campus delivers a solution.
The Problem
For years, Weber State University struggled with creating, revising, printing and distributing their college catalog. Not only was it costly to produce but it was a massive drain on staff time. There was also the problem of accuracy; no sooner than the catalog was printed, the information inside was already out of date. There were schedule and professor updates, courses were added and deleted... even course descriptions were constantly changing.
Other than a listing of courses, the catalog really wasn't usable," said Dr. Casey Bullock, University Registrar.
The 3 Modern Campus Solutions
Acalog
To address these challenges, the school implemented Modern Campus Acalog, the best-in-class catalog management software. Almost immediately, Weber State's catalog issues disappeared. Staff efficiency increased since they no longer had to produce a catalog every year. Hefty costs to print a catalog were eliminated. And best of all, students now had a catalog that made it quick and easy to find appropriate classes without worrying whether the information was accurate.
Curriculog
It didn't take long for Dr. Bullock to discover Modern Campus Curriculog, the best-in-class curriculum management system.
"Our process for proposing, revising and reviewing curriculum was so bad. We had to print out 21 copies for every curriculum proposal to circulate to the curriculum committee, and it wasn't easy to track changes. We would literally be having discussions with faculty and have to stop and figure out if we were all working from the same version." — Dr. Bullock
In addition to simplifying track changes, a combination of Register and Curriculog reports uncovered several conflicts in Weber State's curriculum scheduling. For example, a chemistry lab was scheduled as a once-a-week class from 1:30 p.m. to 4:30 p.m., so if students signed up for chemistry, they couldn't take any other class on Mondays, Wednesdays or Fridays. The Curriculog impact report allowed Bullock and his team to see how many programs were affected by the chemistry requirement.
"It was a huge problem, because over 20 majors required the class and yet we only had seats for 99," said Dr. Bullock
With the implementation of Curriculog, Dr. Bullock and his team could share their findings with the curriculum committee and back it up with data. The information supplied through Curriculog also helped them pick apart the curriculum process and rebuild it to be more complete and robust than ever before.
"There were some huge holes in the process that we needed to fix. Curriculog gave us the ability to have a conversation, and it exposed issues that helped the curriculum committee better understand gaps in what we offered. The biggest advantage to Curriculog is that our curriculum is now accurate and up to date—which ultimately helps the students." — Dr. Bullock
Register
Dr. Bullock and his team had such phenomenal success with Acalog and Curriculog that it naturally made sense to add Modern Campus Register, the industry's leading student schedule optimization solution, to their technology stack.
"Banner [Weber State's registration tool] is not great for registration because it doesn't help the student plan anything out," Dr. Bullock said.
Register lets students generate scheduling options, see those options in a visual calendar and register for classes—all in one program.
"Register makes it easy for students to find a class schedule to fit around their home and work life. They can quickly block off times and make adjustments. And whereas Banner could only display the first 10-25 course alternatives, Register gives students hundreds of alternatives for building their course schedule—all conflict free." — Dr. Bullock.
An unexpected result of implementing Register is that, thanks to having such a clear picture of their schedules, Weber State students began registering for additional classes. And since admissions counselors no longer had to tend to the procedural side of registration, they could focus on advising students on classes and academic pathways.
"
What we've seen with Register is that students began adding that one extra class because they were able to find it—and easily fit it—into their schedule. Now, they're graduating on time and graduating sooner.
Dr. Casey BullockUniversity Registrar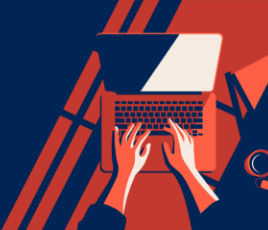 Tackle your biggest challenges
We're looking to topple the ivory tower.
Do you want to see how? Let's talk.
About Modern Campus
Modern Campus is obsessed with empowering its 1,200+ higher education customers to thrive when radical transformation is required to respond to lower student enrollments and revenue, rising costs, crushing student debt and even school closures.
Powered by Omni CMS, DIGARC, Presence and Destiny One, the Modern Campus modern learner engagement platform enables innovative institutions to create a "learner to earner" lifecycle that engages modern learners for life.
Delivering massive personalization, AI-driven recommendations and a modern e-commerce engine, Modern Campus creates a student-first digital experience and removes silos across campus. Presidents and provosts, marketing and IT teams, admissions, registrars, student affairs and CE divisions can partner to attract, enroll, empower, retain, credential and re-engage students with pathways for lifelong learning.
Learn how Modern Campus is leading the modern learner engagement movement at moderncampus.com and follow us on LinkedIn.