We're Great Hosts, No Matter What Time It Is
We pioneered software-as-a-service (SaaS) technology in higher ed because college isn't 9-to-5.
Students, faculty and staff need all-night, wee-morning-hour access from the library, lab or living room—no downtime allowed.
Why SaaS?
Let us count the ways
Cheaper. Easier. More predictable. Less equipment.
New releases, updates and patches occur automatically. Omni CMS customers report more site stability even when traffic spikes. Cloud hosting reduces day-to-day system maintenance, leaving more hours for strategic projects. And it's scalable. We think it's the way to go.
Self-hosting
Run your own show: the benefit of a decoupled CMS
Want to retain your own hardware, operating systems, servers and networks? Using your infrastructure, we will work with you to install and update Omni CMS.
As a decoupled CMS, the Omni CMS runs on any major server, publishes to any web server via FTP/SFTP and supports all major operating systems and server-side languages.
Security matters
Leave the hackers to us
Prevent cyberattacks with a system that provides automatic security updates and ongoing support.
You have important data--like student information--to protect. We encrypt data transmissions between your campus and our servers using SFTP and SSL. You can also store sensitive data on your systems and retrieve it using Omni CMS secure connections.
We use network firewalls, Transport Layer Security (TLS) and VPN technologies for data in transit and encryption for data storage. Omni CMS also employs encoded session identifications and dynamic data.
#1
Cloud-based CMS choice in higher ed
20%
Potential IT savings with a cloud-based system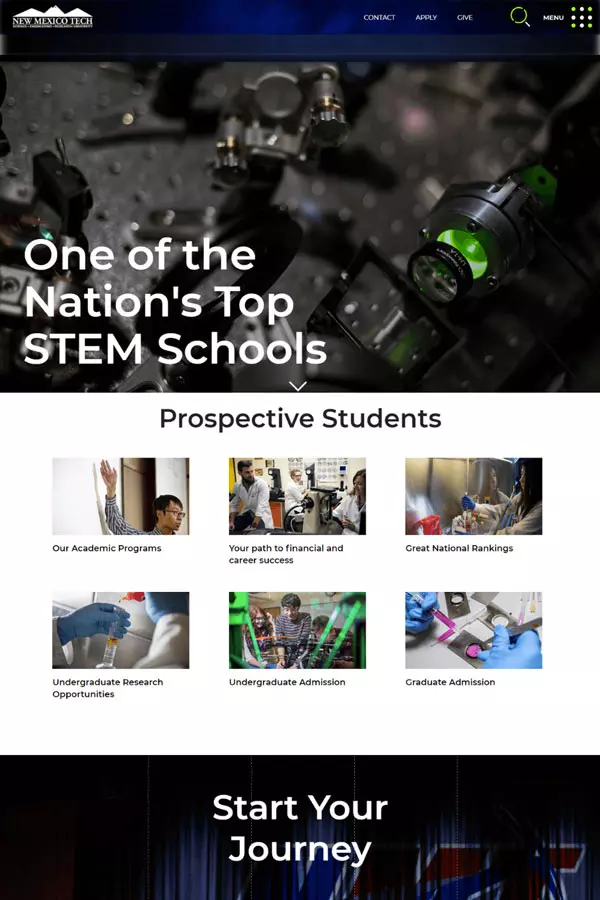 I like the SaaS version of Omni CMS because I know that our servers are maintained by the experts at Modern Campus, which takes the stress off of our IT team. I also like Omni CMS over an open-source solution because there is an extra feeling of security. I want to make sure I don't get a call at 2 AM about the website being down. I feel comfortable knowing that the system is solid and proprietary and that Modern Campus professionals, who know the ins and outs of the system, are there if I need them."
Benson Hendrix, Digital Media Manager and Web Developer - New Mexico Institute of Mining and Technology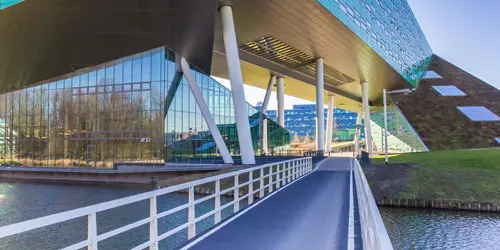 Blog
Work faster and with more agility using a cloud-based CMS.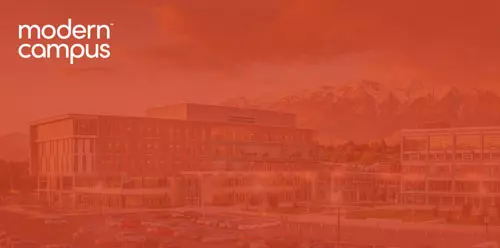 Case Study
Learn how UVU saved 91% in weekly person hours when they implemented Omni CMS' SaaS solution.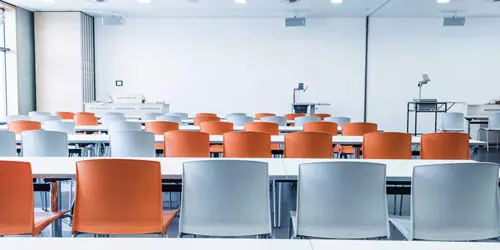 Blog
To help you make an informed decision when purchasing a CMS in higher ed, we've identified the most important questions to ask before you buy.