4 Higher Education Recruitment Tactics to Use on Your Campus

As student enrollment continues to decline, many higher education institutions are feeling the pressure. With more high school graduates deciding to deter college enrollment, the competition for prospective college students has increased drastically.
If your institution is looking to set itself apart from the competition and boost student enrollment, you've clicked on the right post. Consider adding these tactics to your recruitment strategy to ensure your school smashes recruiting goals and gets more students through the door when fall semester arrives.
1. Go Digital
If you're still using paper, you're making a big mistake. You're recruiting Gen Z now, and their generation utilizes technology in almost every aspect of their lives. They don't want to be bogged down by physical paperwork. Whether it's to gather email addresses during an event or collect student information through an application, paper is probably poorly impacting your recruitment efforts.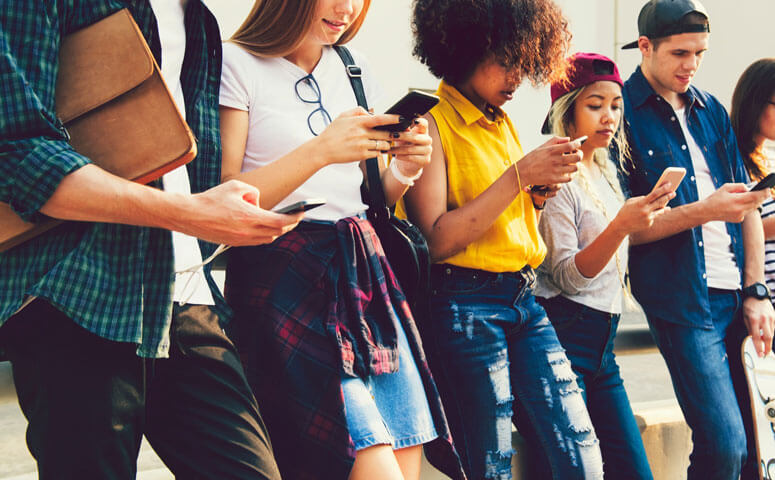 For one, it takes a lot of your time to manually process all that data. If you're at a high school recruiting event, your team could talk to upwards of 1,000 students in a day! Manually entering that information into your marketing or customer relationship management (CRM) system isn't efficient or productive. There's also the risk of losing data due to cramped form spaces or bad handwriting.
Eliminating paper makes sharing and gathering information easier on your team and prospective students. Utilize online forms to make it quick and easy to gather and store the data you need to collect during recruiting events. While you're at it, eliminate complicated and time-consuming fillable PDFs as well. Although better than paper, they are not very user-friendly so users frequently abandon them.
2. Get Real
It's important to be authentic when you're trying to recruit students. Use photos of actual students in your marketing materials to give prospective students a realistic and genuine view of your school. Ditch the stock photos for pictures of real students in real situations, like during homecoming or participating in school traditions.
If you're worried about keeping costs down to stay within a budget, consider hiring a student photographer for the project. When you interact with people, you'll have a great story to share that reveals how your school truly supports its students.
3. Grab Attention
The students you need to connect with are highly engaged with technology. If you want to grab their attention, you must meet them where they live. The same communication tactics used over the last decade might not be effective anymore. Here are some ways to grab (and keep) the attention of prospective students during the recruitment process:
Connect with students through a polished website.
Use mobile-friendly forms to gather information.
Create Facebook events for your campus visits.
Utilize SMS messaging to communicate about upcoming events and deadlines.
Ask current students to be social media ambassadors on your social accounts.
Answer questions quickly with live chat through your social media or website.
Letters, phone calls, and emails are still valuable forms of communication that can play a role in your recruiting process. You may find that adding some of the ideas in the list above improve initial response rates and help traditional forms of communication continue to be effective.
4. Gather Data
Using data to better target students will be a huge part of successful student recruitment. Whether you're advertising on social media, connecting through email, or focusing on SEO strategies, the more data you have on your audience, the more likely you are to understand what appeals to them.
There are plenty of ways to gather data to inform your school's marketing decisions. Take some time early on in your planning phase to dig into higher education resources and online data. For instance, the E Expectations® Trend Reports provide plenty of data on what prospective students are searching for, how they search, and what makes them stick around.
When it comes to your own data collection, use lead generation forms on your website to quickly and easily collect data from site visitors. Stick to these rules when creating your lead gen forms: keep it short, ask only necessary questions, and make it easy to navigate.
It's hard to believe we are at the beginning of not only a new year, but a new decade. Start it off right by adding these student recruiting tactics to your planning. With a few simple changes, this could be your school's best recruitment year yet!
A powerful CMS can be your best recruitment tool.
Get a demo to see Modern Campus Omni CMS in action.
---
Website Content Management Enrollment Growth
Last updated: February 5, 2021