Meeting Adult Learner Needs in Professional Continuing Education Through Centralization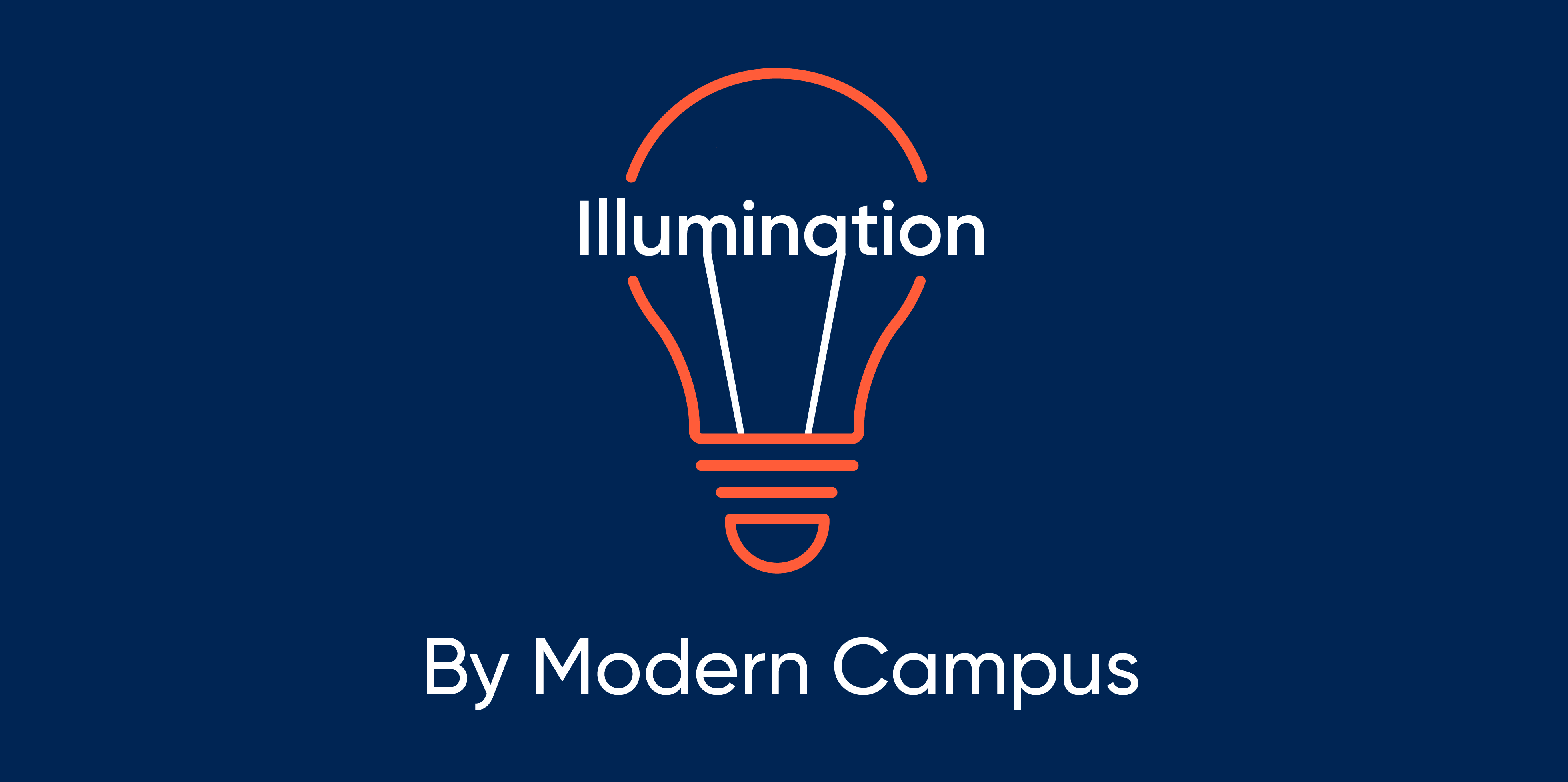 Professional and Continuing Education (PCE) divisions share a common goal—to serve adult learners—but can vary in the way they function. Oftentimes, this changes the way they're able to meet the demands of learners and function as an institution.
In Michelle Fach's episode of Illumination by Modern Campus, she highlighted that most higher education institutions operate either a centralized model for PCE, or a decentralized model. And according to Fach, Executive Director of Open Learning and Educational Support (OpenED) at the University of Guelph, there's a clear "best" choice when it comes to serving the needs of modern learners.
"[With a centralized model], the approach is designed to meet the needs of non-traditional learners," she said.
Centralization allows higher education institutions to offer a more seamless, straightforward and consistent experience to non-degree learners because programming and processes are housed and managed centrally. This allows systems to be set in place to meet the needs of modern learners' demands. It also positions colleges and universities to generate a clearer picture of non-degree student behavior and allows for scale without investing in (or duplicating) additional resources.
And for students, it makes it easier for them to see the full picture of how they can engage with an institution. They can search, enroll and understand the opportunities in front of them to continue their lifelong learning journey.
This makes a centralized PCE division the one-stop shop to the whole college that learners are looking for.
"Centralized units are designed to be very efficient and effective in meeting their mandate," Fach said.
Rather than functioning as one, decentralized PCE divisions are distributed across faculties. This means their services, languages, and standards vary across the institution.
Students also have a different experience. For non-traditional learners who have been out of school for years, the rigorous process of a traditional infrastructure can be a challenge.
"Centralizing the PCE removes the confusion and makes the institution more accessible to non-traditional learners," Fach said.
It's clear to Fach that a centralized model is the preferred way to serve non-traditional students.
"
Centralized units are designed to be very efficient and effective in meeting their mandate.
Michelle FachExecutive Director of Open Learning and Educational Support (OpenED), University of Guelph

"We see these decisions to decentralize come at a time when the institution is facing significant financial challenges," Fach said.
Although shifting to decentralized models can provide short-term benefits to institutions—by making it easier for individual faculties to generate additional revenue from non-degree programming—Fach argues it's not a sustainable model to follow. By investing in a centralized model, institutions can see sustainable growth and success in the non-traditional space.
But to get to a centralized model, you need buy-in from other faculty.
"Culture at the institution is going to play a huge role," Fach said.
By highlighting the key benefits and business impacts, it is possible to get everyone on board.
"It actually protects the reputation of the institution and allows it to develop a brand, become known for offering high quality accessible non-degree opportunities, continuing education opportunities," Fach said.
Non-traditional learners aren't going anywhere. It's time for institutions to adapt their infrastructure to be more accessible and flexible for the modern learner.
"There's a sizable audience out there," she said, "And universities have a significant role to play in that. A centralized approach ensures that the institution is well-positioned to take advantage of that."
Full Episode
---
Last updated: July 16, 2021