The #1 Commercial Content Management System for Higher Ed
Your institution's website is your greatest marketing and recruitment asset, but managing it is no small feat. With the right web content management system (CMS) in place though, it can be an easy one.
Colleges and universities choose Omni CMS because of its ninja-like technology, easy-to-use features, and award-winning training and support.


Request a demo of Omni CMS today.
"
Modern Campus is always ahead of the curve. For example, if there is a new accessibility rule, they go ahead and build a check into the software. Because of their expertise and market knowledge, they are solving problems for us before we even know what the problems are. It is extremely valuable to have resident experts on hand who stay current with trends.
Jeff EbbingSoutheastern Community College
Get Ahead With Higher Ed Specific Features
Omni CMS was created specifically for higher ed with features like built-in workflow, user levels, and accessibility checks. Surprisingly, you'll be hard-pressed to find a CMS that screens for accessibility compliance with WCAG 2.1. With the surge of letters issued by the U.S. Department of Education's Office for Civil Rights to colleges and universities that don't have accessible websites, you just can't take that risk. Plus, making your site accessible to all users is morally the right thing to do.
Omni CMS screens for compliance with WCAG 2.1 during content publishing, as well as via its Omni CMS Insights module. In addition to checking for accessibility, Omni CMS Insights reports on SEO issues, broken links, and misspellings—areas that have a critical impact on your site visitors' user experience. The CMS itself is also compliant with WCAG 2.1.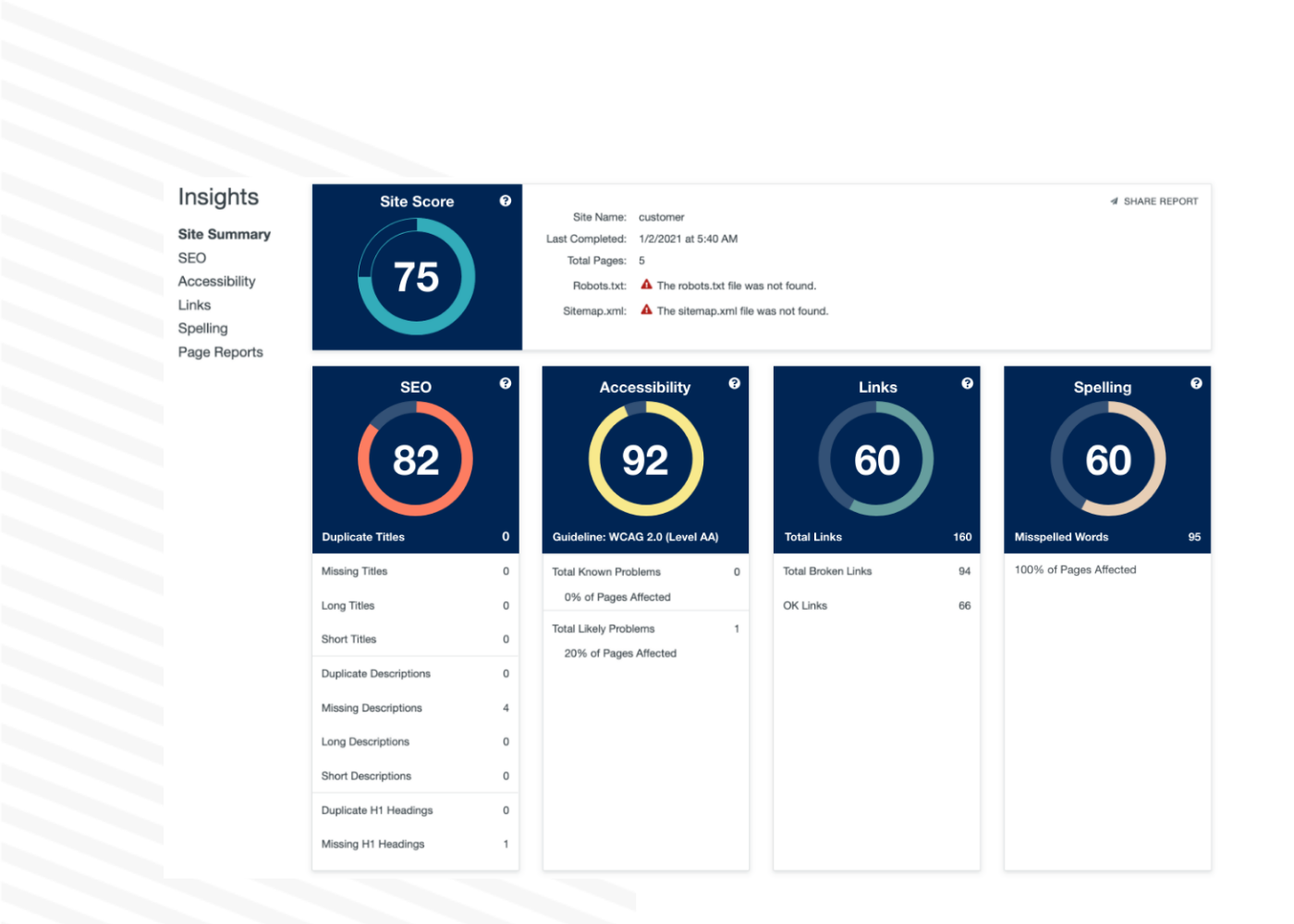 "
I didn't know how to use XSLT at first, but now I can edit whenever I need to. Ninety-nine percent of the time, we never even look at it. There is rarely a need to since everything we need is already in Omni CMS.
Dan BuckleyMidland College
Benefit From the Most Powerful and Up-to-Date Core Technology
Having a CMS that uses the most up-to-date technology shouldn't be a "nice to have". It's a necessity! There are CMS products on the market that are built on software that was released 10 years ago, even when newer versions of that software are available. Why is that? Our Omni CMS uses XSLT 3.0, which is the most up-to-date version of XSLT. XSLT 3.0 is far more powerful than any other transformation language out there. Using XSLT 3.0, Omni CMS provides a powerful and flexible templating solution for your school's website that gives you true separation of content from design.
And yes, we know there's a "hard to use" stigma behind XSLT—but that's simply not the case. There's a learning curve to any new technology, but it's also not a requirement to use the product. That's why it's called the "core" or underlying technology… it's doing all the heavy lifting for you! And if you do need help, our support and integration teams are there to guide you every step of the way.
Set Yourself up for Success With Our Comprehensive Implementation
When you implement a robust software solution, you need an implementation partner by your side every step of the way—one who understands your needs specific to higher ed and knows the product inside and out.
Omni CMS includes full-service implementation with project management, development, UAT, and training in a fixed price contract. Other CMS providers in higher ed disguise a higher total cost of ownership by promoting self-service options, but if you look closely at the costs, they add up quickly if you need their help. With Omni CMS, we don't nickel and dime you for basic features like a sitemap or SSO integration. Our implementation is actually a bargain.

Omni CMS also has more higher ed specific modules than any other higher ed CMS provider, including Course Catalog, Faculty Directory, Campus Map, and many more. And yes, you can implement these modules for free just like other CMS providers tout, but when you need our assistance, our modules implementation is of the same caliber as our CMS.
"
I have comfort knowing that the system is solid and proprietary, and that Modern Campus professionals who know the ins and outs of the system are there if I need them.
Benson HendrixNew Mexico Institute of Mining and Technology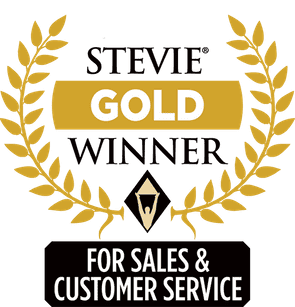 Have Peace of Mind With Our Award-Winning, In-House Support
We know most software companies claim to have "the best" support. And yes, we make that claim too. But we have awards and proof points to back up our claim.
Our in-house Customer Success team, which includes support and training, has won twelve Stevie® Awards for Customer Service Department of the Year, as well as three Customer Sales and Service World Awards. These are prestigious awards voted on by panels of judges from all over the world. How did we earn these awards? By always being there for our customers, going above and beyond, and being an extension of their own teams.
"
I now understand that Modern Campus provides a different level of service. They went above and beyond to save the day. It's great to have good customer service when you have routine issues, but in drastic situations like a Category 4 hurricane, it's a necessity to have Modern Campus on your team.
Sherri DavisGulf Coast State College